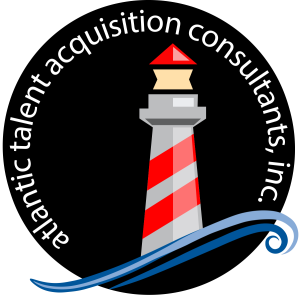 Many organizations follow the same path of logic when it comes to recruiting and hiring staff for their own needs; they wait until an opening exits and then they scramble to place ads for the open position(s). This process usually leads to a hire that may not turn out to be what should have been a good hire, instead it turns out to be a hire made in haste to fill what is perhaps a critical need.
The recruiting and hiring process is in many ways similar to a medical procedure in that if done properly, following good practices, the outcome can be successful. In most cases however, the recruiting and hiring process are more of a reactive attempt to identify candidates that meet required qualifications so that a hire can be made quickly. A better and more successful approach is to "recruit every day of the year". Try taking a more proactive approach to recruiting and hiring and engage in the process year-round. This translates to key activities that will provide profound results to your future hiring needs. Some of the activities involved include the following:
Create an employee referral program – your current employees can be one of your best resources for qualified candidates because in most cases a current employee is only going to refer candidates that they are familiar with and feel comfortable with as part of your team. You can in turn offer your employees a cash reward or perhaps an extra vacation day for each successful hire that they are responsible for.
Post your positions on your organization's web site – In most cases posting you open positions on your own web site can be done at little or no expense. Add a "career" section to your web site where you can post positions, list benefits and information about current and future career opportunities with your organization. If you don't have current openings post positions that you anticipate in the near future or post positions that you frequently hire for to create interest in candidates for future positions.
Use social media sites to promote your open positions – Sites such as Twitter, Facebook, LinkedIn and Plaxo are all social media sites that can help you recruit top quality candidates. These sites allow you to post open positions, announce that your organization is hiring and give you the opportunity to network with friends, colleagues and professionals who also have networks that can be far reaching. Again, these sites in most cases will allow you to post open positions at no cost to you.
Recruiting and hiring are two critical activities that can make an organization successful or not; the people that you hire to fill the open positions within your organization will be representatives of your organization so naturally you'll want the best and brightest candidates to select from. The best way to achieve this goal is to "recruit every day of the year" not just when you have an opening. Position your organization to be a preferred organization to work for by making the recruiting and hiring process an ongoing effort; you can't afford not to invest in the effort because recruiting and hiring are critical to the success of your business. Contact us at ATAC to learn more…