Atlantic Talent Acquisition Consultants will be participating in the upcoming North Carolina Biotechnology Center's Jobs Network Meeting on Monday, October 28, 2019, 12:30 pm until 2:30 pm. The event is a structured networking event and will give candidates an opportunity to meet with employers and recruiters. ATAC will be meeting with job seekers so stop by our table to speak with us. Learn more by following this link.

For the fourth year in a row, Atlantic Talent Acquisition Consultants will speak at the next NCPMI Career Workshop and the topic of the presentation is "How to Create an Effective Career Strategy". The event will be held on the Met Life campus in Weston Parkway in Cary, NC on Tuesday, November 12, 2019, at 5:30 pm.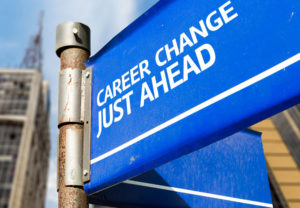 It's interesting to note that most people spend more time planning a two-week vacation than they do planning a job search or a career change. Creating an effective career strategy is critical to selecting the next steps in your career whether it is advancing with your current employer or taking on a new position with a new employer. Creating a career strategy will help you define the criteria that will ensure that your next career opportunity will meet your goals and expectations. It will ensure that you won't make bad career choices by choosing opportunities that are not in line with your career goals.
This presentation will give you the clear understanding of how to develop your own personal career strategy including how to define target employers, how to define job titles that align with your career goals, how to track the career opportunities that you have applied for, how to use tools such as a résumé, a LinkedIn profile, cover letters and your network to gain the attention of employers that you are interested in.