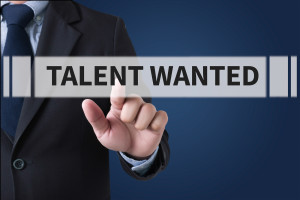 Atlantic Talent Acquisition Consultants, ATAC is primarily in the business of Talent Acquisition (TA) consulting and Human Resources (HR) consulting, however, we understand that from time-to-time some of our clients need supplemental staff to increase the firepower of their own HR team and/or their TA team. Our company offers those clients our TA & HR staffing services to deal with staff shortages, workload fluctuations, new HR/TA program launches, HRIS implementations, large recruiting and hiring campaigns, and/or to bring certain TA and/or HR expertise in-house for the duration of a project. Here is a partial list of the types of TA & HR professionals that we can provide to your organization on a contract basis, contract-to-hire basis, or fulltime basis:
Talent Acquisition Professionals
Talent Acquisition Specialists/Recruiters
Talent Acquisition Sourcers
Talent Acquisition Coordinators
Talent Acquisition Managers
Talent Acquisition Directors
VP of TA
ATS Administrators
Human Resource Professionals
HR Business Partners
HR Generalists
HR Directors
Learning & Development Specialists/Managers
Compensation Analysts/Managers
VP of HR
Chief People Officers
HR Administrators
Benefits Specialists/Managers
Benefits Administrators
HRIS Specialists
HRIS Managers
HRIS Administrators
Our minimum assignment for contract TA & HR staff is 30 days and we have the resources to provide staff anywhere in the United States. It all starts with our learning about your needs and us agreeing on a solution that will exceed your expectations with a TA or HR professional for the period of time that you will need them. Contact us to begin the discussion: (919)263-9477 or info@atac-inc.com.